Online Training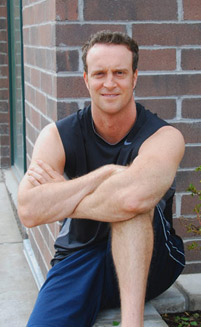 How does it work?
Online training is designed for busy people in the United States and Canada who require assistance setting up an effective training program. Using Zoom, we'll communicate with each other and do all the same things that I do with my in-home clients, the only difference being that we are a little further apart.
Once you decide to begin, I'll give you a questionnaire to fill out and we'll get the ball rolling. After you complete the questionnaire, we'll set up a Zoom call and from there I'll design and send you a customized program. After you start the program, you can communicate with me the same way so I can help you move in the right direction.
What does it cost?
My rates are based on $90 per hour. I require a 5 session commitment so you will need to pay $450 plus HST up front. Some customers feel better about starting in person and then moving to online. I'm happy to work out a price with you for a hybrid arrangement.
Are you for real?
I certainly am. You can Google me or look at my exercise videos to be sure that I'm a real person. If you aren't satisfied I'll give you a 14 day moneyback guarantee.
How do we get started?
Just click on the Continue button and we'll get started.